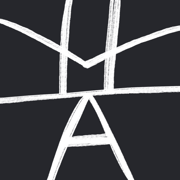 I started working with ceramics in 90th. Since than, I have designed and created lots of ceramic murals and large-scale art objects as well as thousands of plates and vases.
My basic area and expertise are in decorative ceramics. I feel to be destined to emerge in this magic world of ceramics, and being the third generation of the dynasty of ceramic artists I feel that it is my turn now to keep and develop my family traditions further.
I find strength and inspiration in ethnics and folklore. The freedom of this visual language and the unconventionality of plastic solutions are very modern.
This is relevant for me as a contemporary artist. Making large items from coarse chamotte clay, I have a close sense of perception of nature and objects as living beings, like in a non-industrial culture. Materials and tools are animate to me and I need not command, but build a dialogue with them as partners.
When this dialogue is harmonious, ceramic works reveal their natural power. Through my hands, their character can manifest itself.
I started my experiments with imitating the aborigines of central Africa and Aztecs, incas in America - their decorative nature is the most obvious. I was also impressed by Scandinavian epos tales and their modern music using authentic folk.
I have come a long way to understanding my own Slavic roots. And now I am inspired by a lot of things: stone and wood carving, embroidery, music, weaving, ceramics from the northern edges of Russia to the Balkans.
It is important for me not only to study, but also to change the tradition. Not to copy, but to do it in my own way, as I feel it.
Therefore, there are a lot of eclectics in my works, and they also take a character and style that fits to chamotte clay and ceramic technologies that I use.
I work a lot with texture and prefer a combination of matte and gloss. I use electric kilns for firing and also experiment with reduction and raku.